The Musketeers (Saison 3) : Adieu Mousquetaires
Détails

Catégorie parente: Télévision
Catégorie : Séries GB
Écrit par Anais
Comme vous le saviez probablement déjà, The Musketeers n'aura pas de saison 4, et c'est à la saison 3 que le rôle de conclure la série a été donné.
La série s'est achevée il y a quelques jours…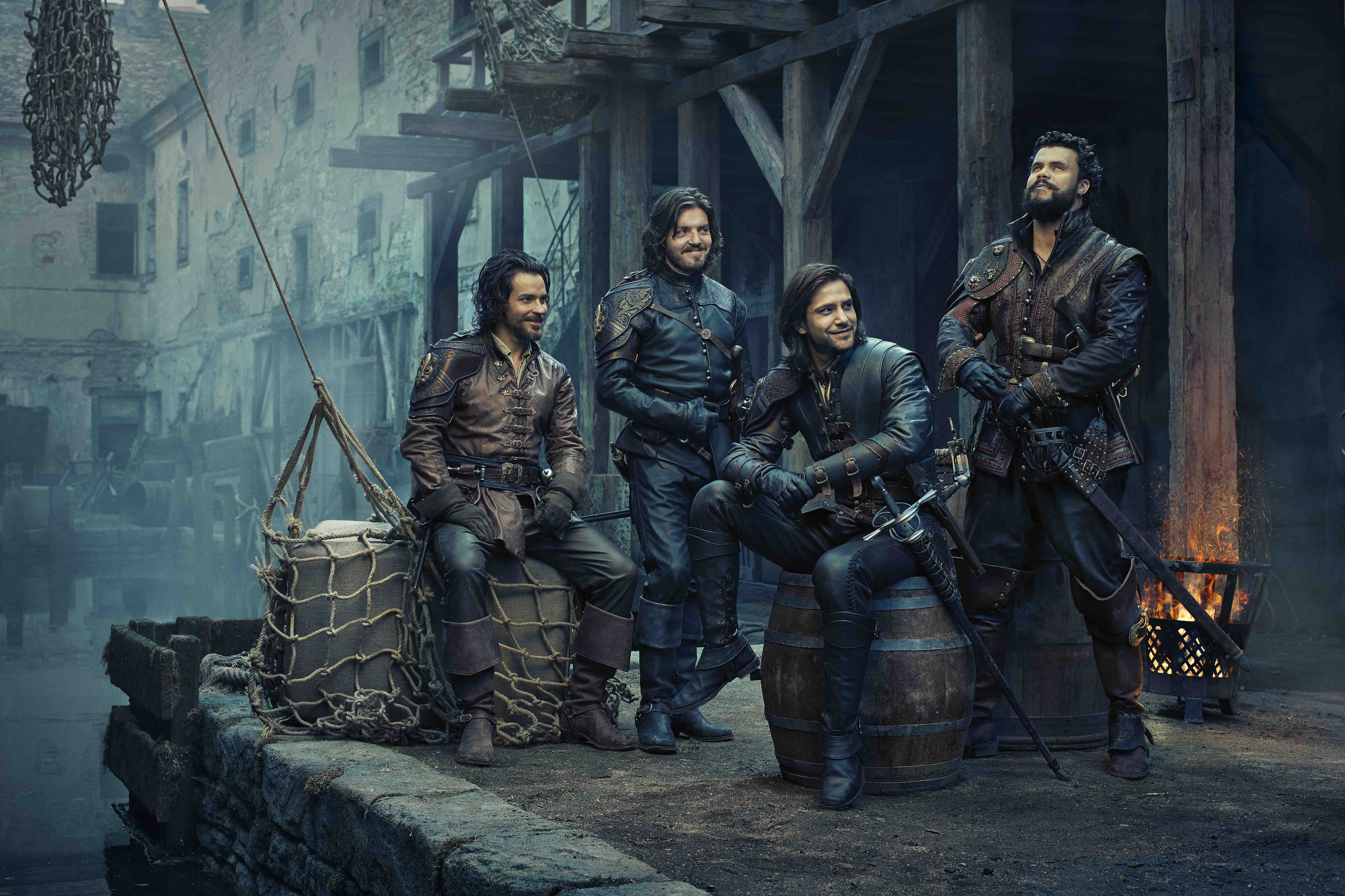 J'ai vraiment apprécié ces trois saisons même si la dernière fût beaucoup plus profonde, plus dynamique et émouvante. Je sais que beaucoup critiquaient la série parce qu'elle n'était pas fidèle à l'Histoire des Mousquetaires, et que la vision de cette époque en France ait complètement été caricaturé par des Anglais… Mais honnêtement, la série ne s'est jamais revendiquée comme série Historique ni comme documentaire. The Musketeers a toujours été de la fiction. Alors cet argument est un peu léger à mon goût.
La saison 1 démarrait gentiment, la saison 2 montant crescendo pour ensuite mener à une saison 3 conclusive qui fût à mes yeux la meilleure. En effet, les effets spéciaux sont au-dessus du lot, les acteurs se sont encore plus donnés à fond et surtout, le scénario a été un peu plus approfondi. Tout cela se ressent.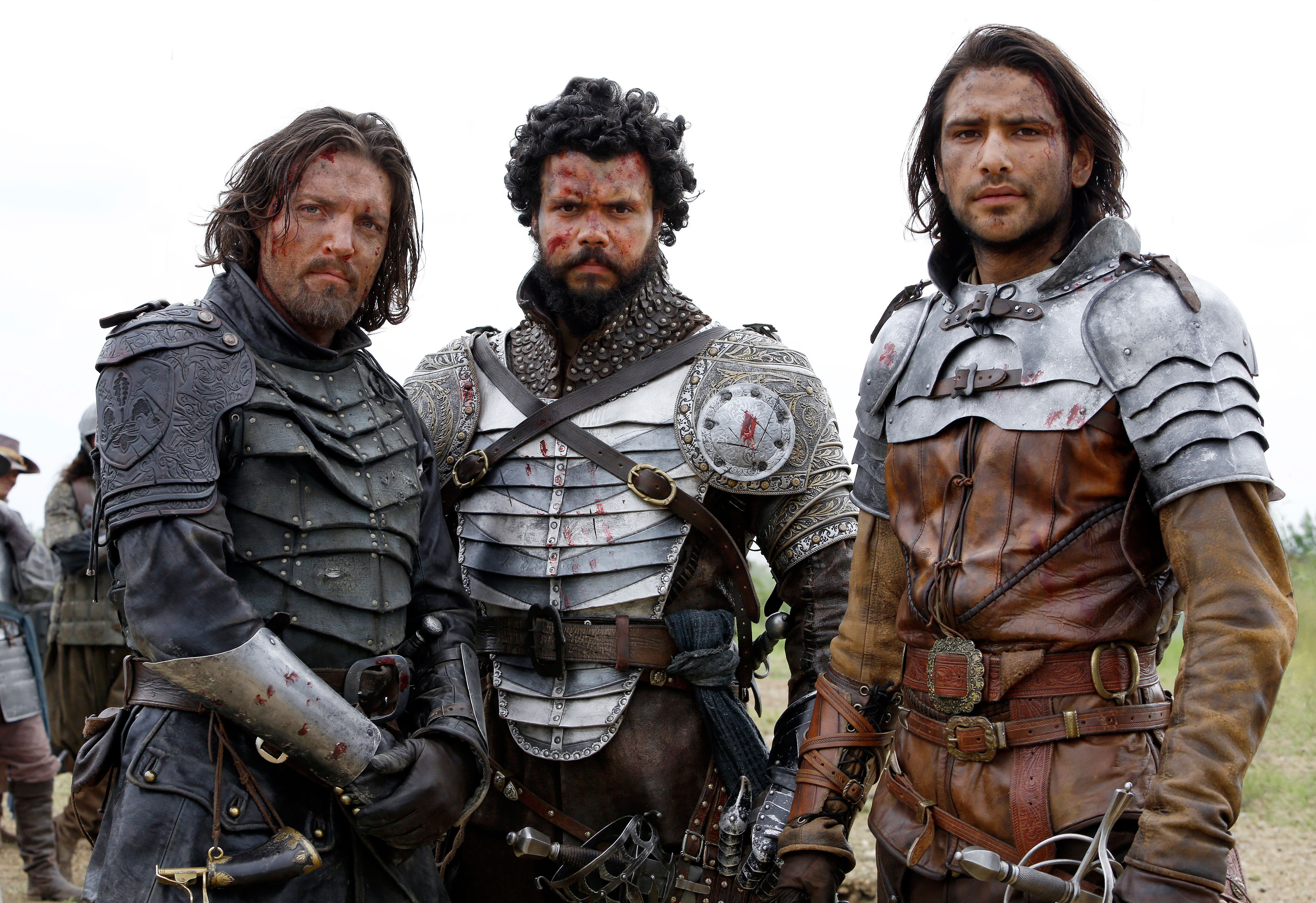 Je ne suis pas là pour vous spoiler, mais il est certain que les événements vont assez vite et l'on ne tourne plus autour du pot pour arriver à l'issue finale dans cette saison. Les scénaristes ont choisi d'y aller franco et ce n'est vraiment pas pour me déplaire. Bien sûr que le côté romantique est archi-présent et je dirais même plus qu'il est parfois étouffant dans cette S3. Mais bien heureusement l'équilibre se fait avec le reste de l'action.
Il n'y a plus de gros blancs sans pistolet ni épées. Ici, c'est la guerre. Paris fait face à une situation très tendue et le Roi est en mauvaise posture. Les épisodes ne sont plus dédiés à un personnage en particulier mais le sont pour l'histoire générale. Les mousquetaires sont tous sentimentalement abordés, et du coup le happy ending est de rigueur. C'est bien, c'est joli, c'est touchant. J'ai même réussi à pleurer durant les deux derniers épisodes.
ATTENTION SPOILERS POTENTIELS DANS LA SUITE :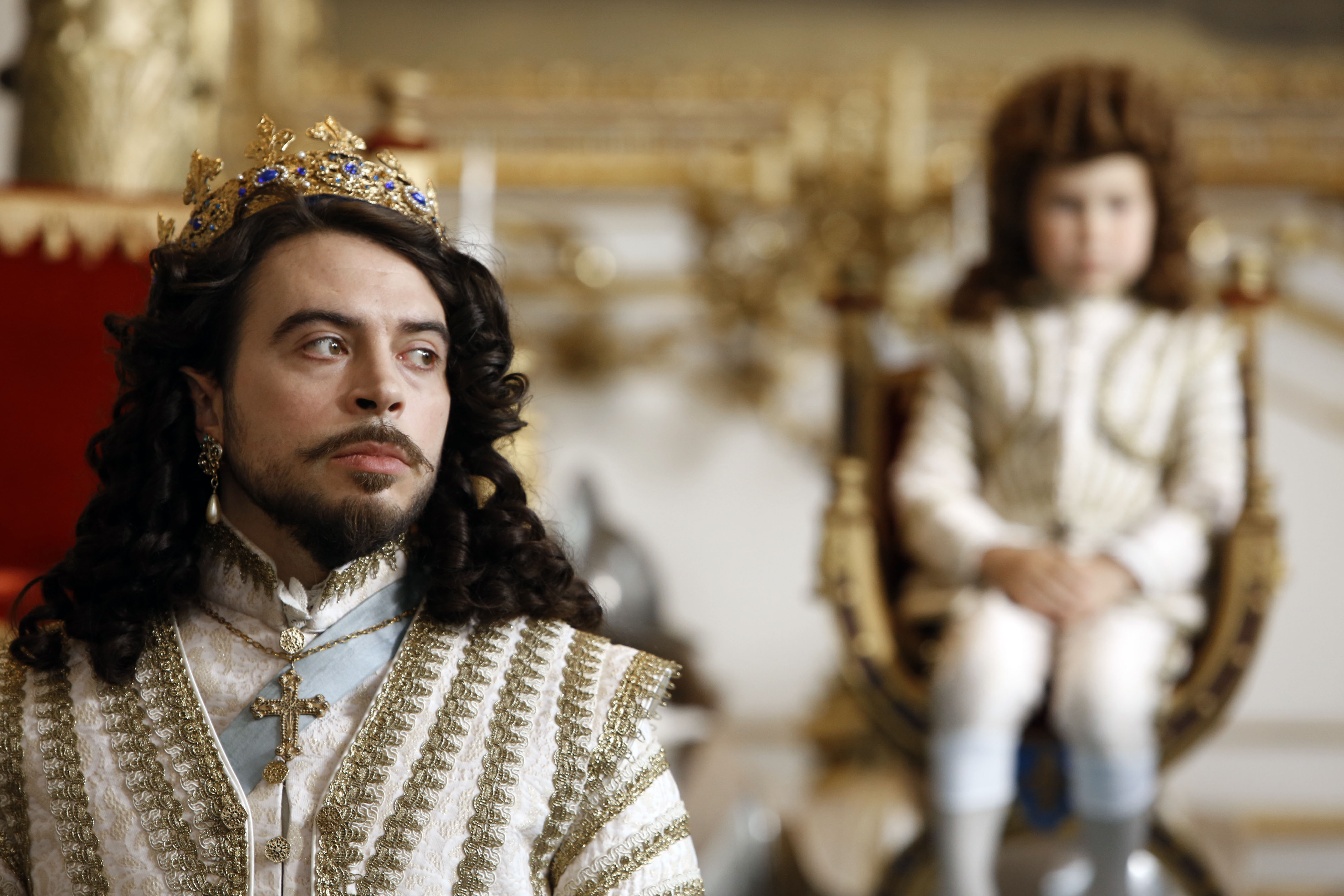 Aucun personnage n'est oublié, même pas Milady De Winter. Heureusement d'ailleurs, car si je n'aime pas le personnage à la base, l'actrice est juste remarquable. Tiens, d'ailleurs, parlons-en des acteurs … Je remercie vraiment la série pour nous avoir offert à chaque épisode, des performances aussi exceptionnelles les unes que les autres. Je suis désolée mais c'est la vérité. Il n'y a pas un seul moment dans la série et dans cette saison ou je me suis dit qu'un acteur ou une actrice jouait mal. Tous les jeux étaient crédibles et prenants. Je suis clairement contente des nouveaux personnages notamment Sylvie que j'ai trouvé tout de suite géniale.
J'ai tout aimé de A à Z, sans mentir. La boucle est bouclée même si je suis affreusement triste de devoir dire adieu à la série. Elle changeait des registres aujourd'hui proposés. Et j'aurai aimé creuser encore plus de pistes, comme le passé et l'histoire de Porthos, et la nouvelle vie d'Athos.
Après je dois quand même dire que la fin toute parfaite m'a carrément gonflé. Une Reine qui finit avec un ministre (Aramis), Porthos est tombé in love d'une jeune femme veuve et enceinte, et hop, c'est le nouveau petit couple. Les deux seules histoires crédibles parce qu'elles ont été travaillées et non bâclées, ce sont les histoires d'amour de D'Artagnan et Athos. D'Artagnan, c'est le big lover de la série, donc là pas de doutes. Athos rencontre celle, qui je pense lui correspond parfaitement, au début de cette saison, et pendant ces 10 épisodes, leur relation va se construire, prendre de vrais tournants. Mais alors Porthos et Aramis … La blague !
Je comprends juste que la série devait se boucler, et on ne pouvait pas faire autrement que de nous faire repartir tous les mousquetaires une femme au bras, et le bonheur qui se lit sur leurs visages. Malgré tout, je pense que je ne suis pas la seule fan du show à ressentir ça comme du travail bâclé.
Néanmoins, rassurez-vous, cette saison valait largement le coup, comme toute la série d'ailleurs. J'espère revoir les acteurs dans de nouveaux projets car j'ai vraiment découvert de jolis talents comme Tom Burke, Howard Charles ou encore Maimie McCoy.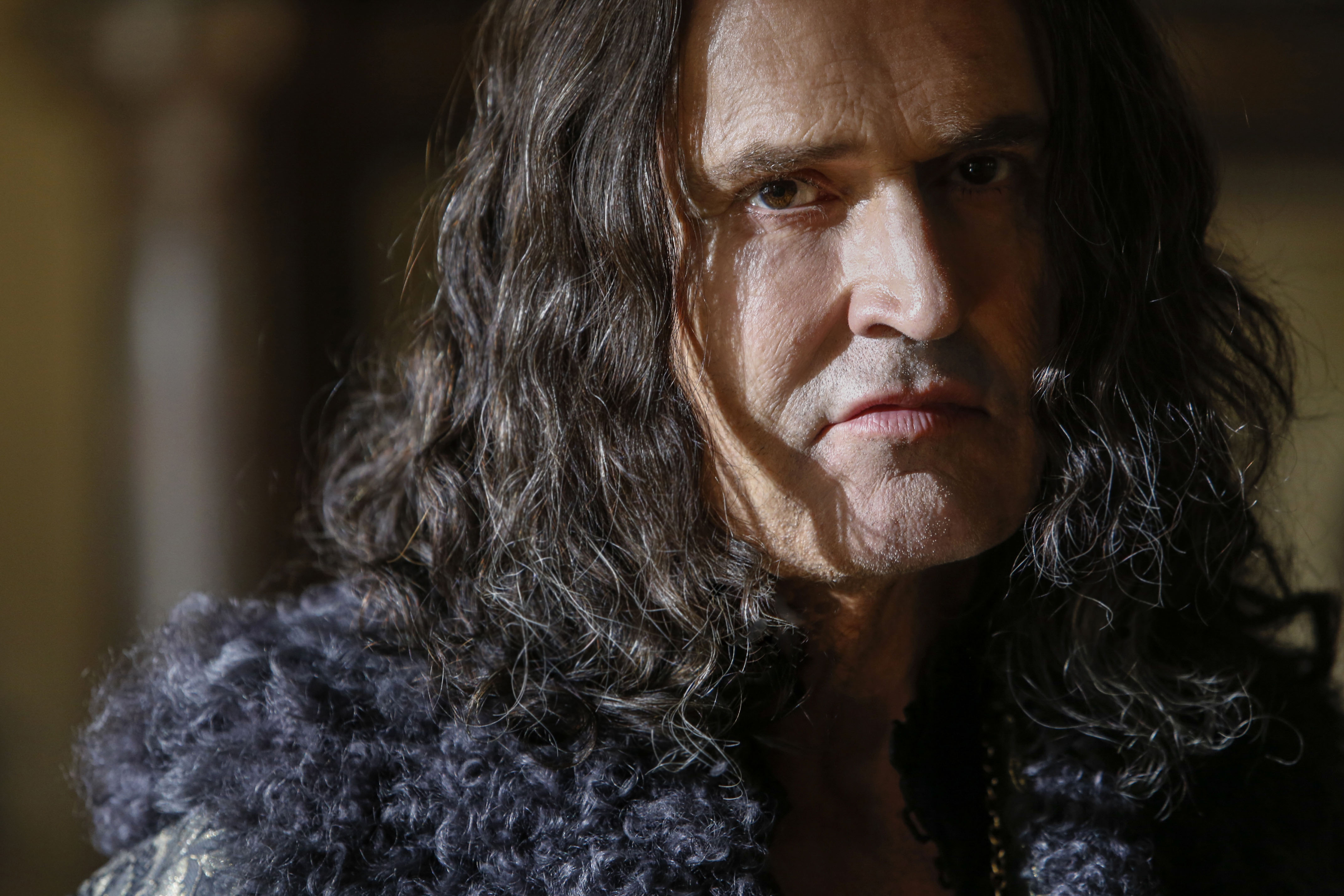 Le personnage le plus fort, le meilleur méchant dans cette saison reste le Gouverneur Feron. Totalement charismatique et super acteur (Rupert Everett). Le meilleur mousquetaire reste le Capitaine Treville, dont la perte m'a fait gaspiller un paquet de mouchoirs. Il était, après tout, l'emblème de la Garnison.
Oh il faut aussi que je vous dise … Dans un épisode, le guest star c'était Harry Melling. Vous ne voyez pas ? Je peux vous dire qu'il doit avoir la tête pour jouer les gros enfoirés. Après Dudley dans Harry Potter, il joue un traître dans The Musketeers. Ça m'a fait bizarre de le voir d'ailleurs.
En tout cas, merci BBC, merci Jessica Pope et toute l'équipe, car vous avez réussi à avoir mon attention pendant trois saisons, à me faire connaître les personnages et un bout de leurs histoires alors que je n'ai jamais pu finir le bouquin au Collège. Non sans blague, j'ai adoré et la fin me rend toute triste. C'est une série qui me manquera.
VOIR LA BANDE ANNONCE DE LA SAISON
VOIR LES DERNIERES 8MIN DE FIN