Game Of Thrones : Stormborn (Saison 7 – Episode 2)
Détails

Catégorie parente: Télévision
Catégorie : Séries US
Écrit par Anais
Diffusion le 23 juillet sur HBO.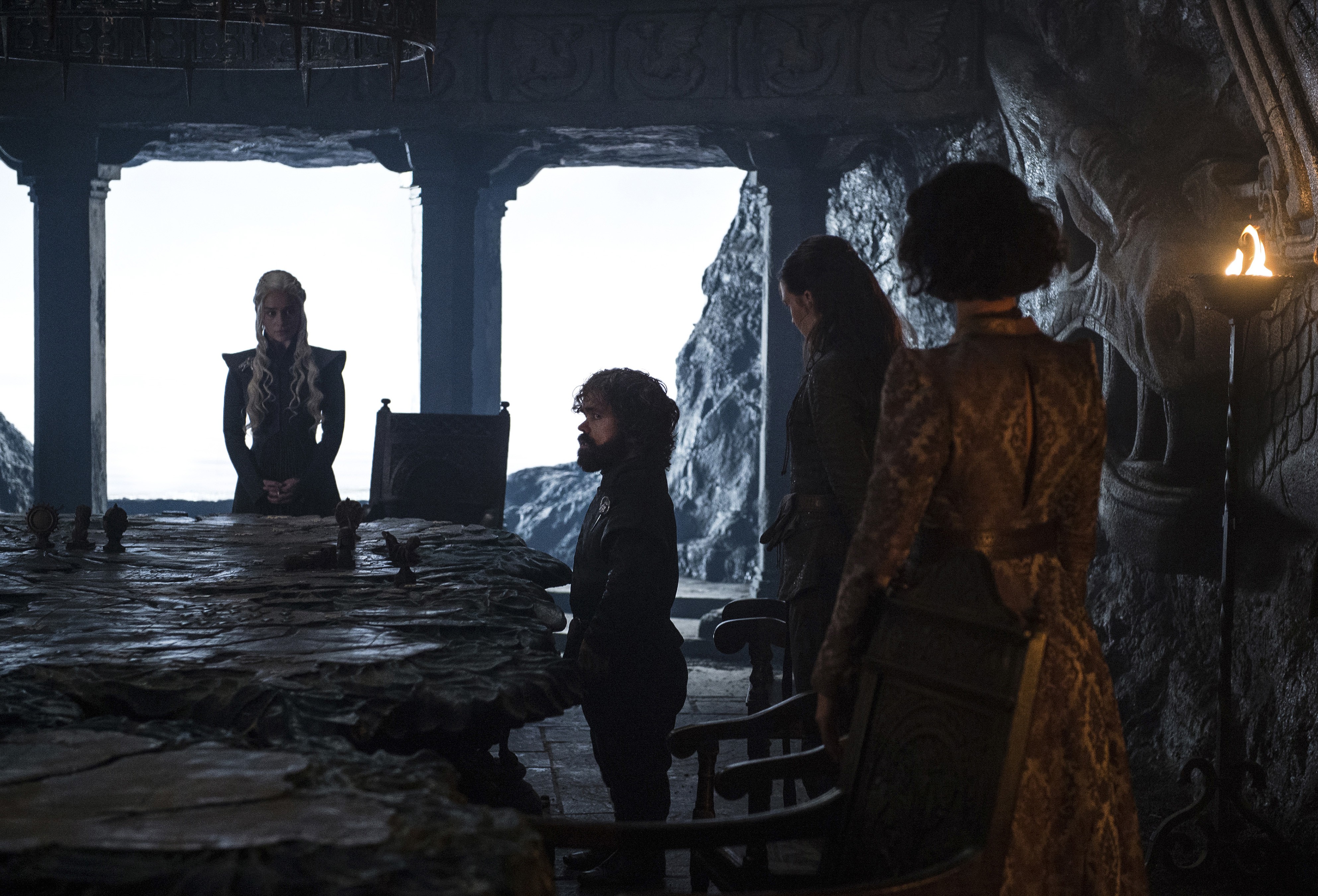 Daenerys reçoit un visiteur inattendu tandis que Tyrion prépare le plan de bataille pour conquérir Westeros. Jon fait face au désaccord de son peuple.
Alors que le premier épisode posait sagement les bases, le temps n'est pas perdu dans ce 2ème épisode. Et pour cause, si certains doivent être sauvés, d'autres doivent mourir. Une sorte d'équilibre des quotas made in Benioff et Weiss.
Je me réjouis de découvrir un Sam plus aguerri et courageux à la Citadelle. Et j'aime assez le voir aux côtés de Jorah Mormont. Parallèlement Jon doit de nouveau faire face au caractère aiguisé de sa sœur Sansa qui le contredit encore devant ses hommes. Néanmoins, la menace la plus pesante selon moi est celle de Littlefinger qui ne cesse de tournoyer et comploter tel un cloporte sous une pierre (appréciez la métaphore).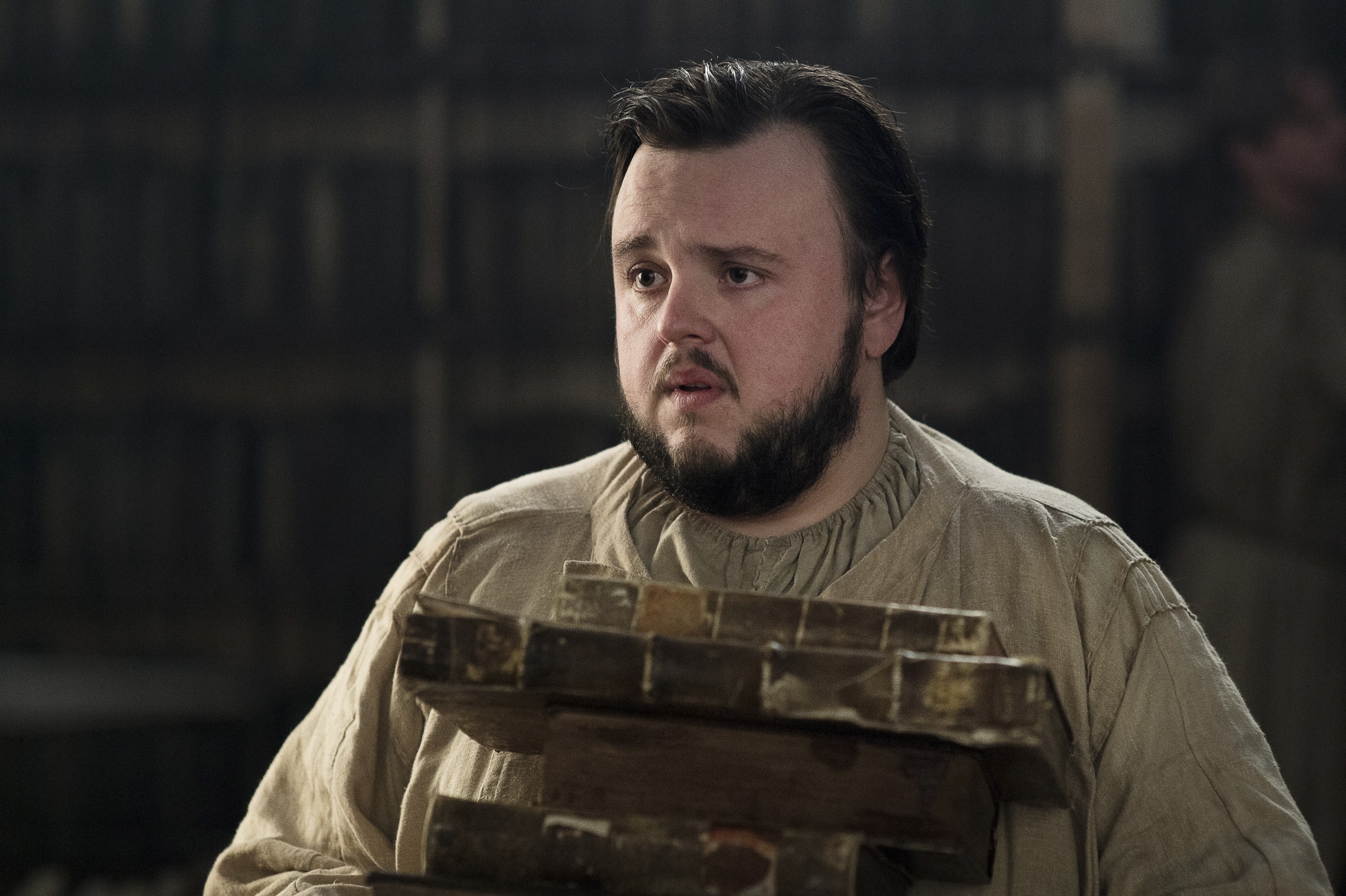 Game Of Thrones nous offre encore une fois un peu de poésie gastronomique comme cela avait été le cas la saison précédente, (ou celle d'avant ?) rappelez-vous le sexe de Theon et la saucisse de Ramsay sur le plan visuel juste après. Et bien là c'est reparti. La pointe d'humour est très appréciable !
Quelques rayons de soleil toutefois dans cet épisode avant la déprime de la fin, c'est le retour de Hot Pie et surtout … Nymeria ! Hot Pie est un peu lourd, je vous l'accorde mais il réussit à redonner un peu d'innocence et de nostalgie à Arya, devenue une tueuse glaciale. C'est même lui qui poussera Arya à revenir à Winterfell au lieu d'aller à Port-Réal. J'ai hâte d'avoir des retrouvailles entre Sansa et Arya. J'espère vraiment que cela aura lieu, elles se sont assez loupées et perdues. Les Stark ont bien besoin d'un peu de bonheur, même si cela n'est pas dans les habitudes de George RR Martin. Puis en parlant de retrouvailles, la semaine prochaine sera mise à l'honneur celle entre Daenerys et Jon qui en réalité ont un lien parenté … Là encore j'ai hâte de savoir si Bran arrivera à l'annoncer à Jon cette saison.
Cersei … je sais que je dois en parler mais franchement je n'en ai pas envie. A l'image de celle qu'elle dégage auprès de ses roturiers, elle m'agace au plus haut point et durant la première moitié de ce 2ème épisode, je la pensais faible. Or, lorsque j'ai aperçu la nouvelle arbalète à la mode à Port-Réal … j'ai changé d'avis. Plus sérieusement, je pense que Cersei était jusqu'à présent un personnage très fort et sans doute l'un des meilleurs de la série ne serait-ce que pour sa folie. Néanmoins, il est temps d'en finir. Next.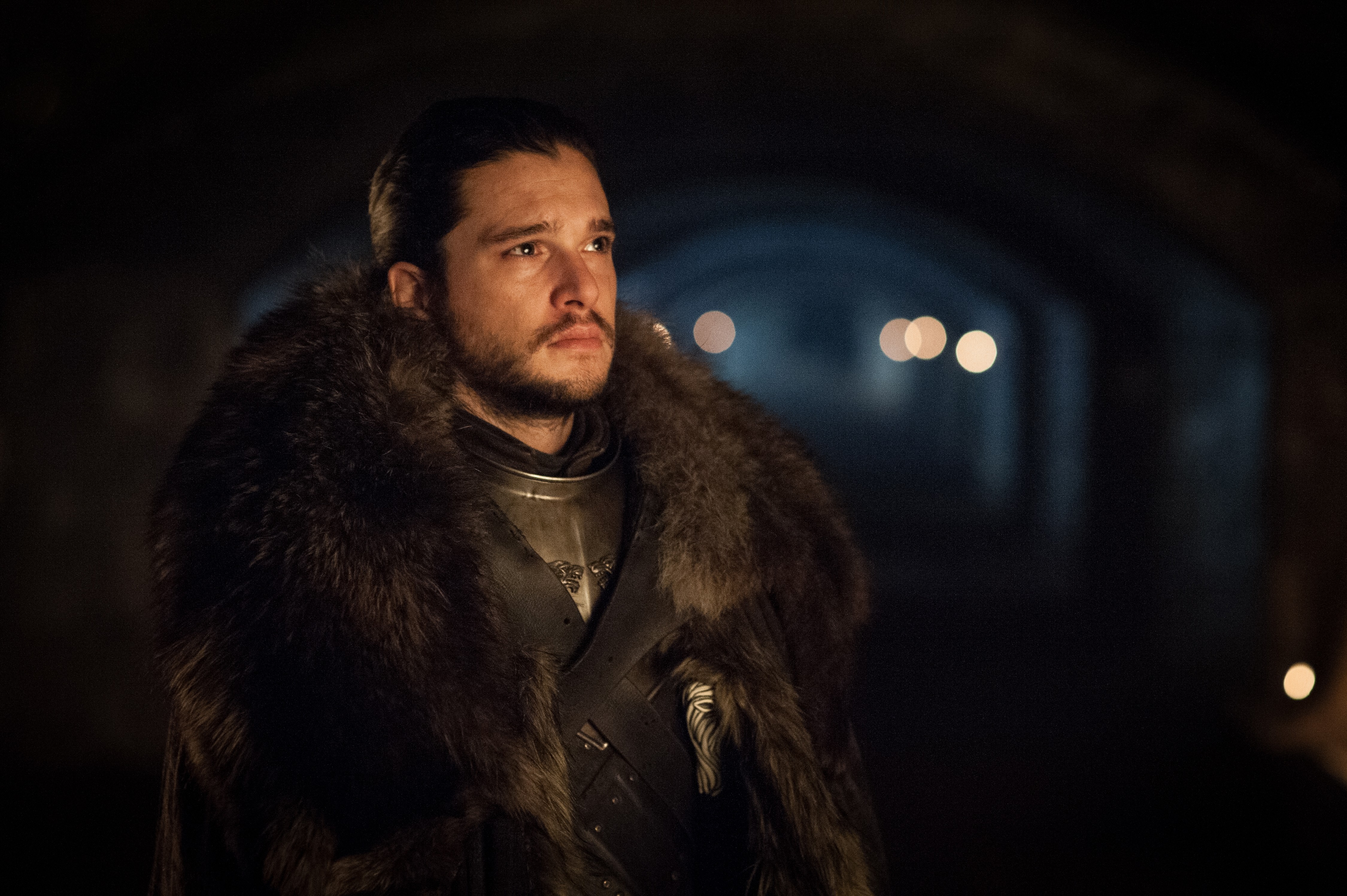 Game Of Thrones S07E02 nous offre l'esprit même de la série. En effet de grandes décisions sont prises, et même de belles avancées (Sam, Jon, Arya) mais pour nous rappeler à l'ordre, il faut bien un drame sanglant … Quelques pièces sur l'échiquier sont encore tombées, même si finalement, elles n'étaient pas si maîtresses que cela. Est-ce une nouvelle destinée pour Theon ? Est-ce que, après tout, nous n'allons pas nous retrouver avec les personnages de départ qui ont le plus souffert au début de la série ? Je veux parler d'un tableau avec au plan principal : Jon (le bâtard rejeté), Arya (perdue et choquée), Daenerys (femme objet vendue), Sansa (déçue par ses rêves) et Theon (errant sans repères particuliers), Tyrion (le vilain petit canard nain de la famille).
Affaire à suivre :)
VOIR LA BANDE ANNONCE DE L'EPISODE